The Ramat Aviv Medical Center is a modern and sophisticated, privately owned medical facility.
It is located in the Ramat Aviv mall, in one of the most prestigious residential neighborhoods of Tel Aviv. The mall is close to the main traffic thoroughfares of the Dan Region and is therefore easily accessible from all parts of the country, with ample parking at all times.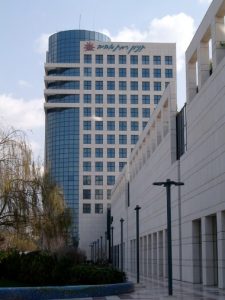 The Medical Center occupies an area of 2,400 square meters and offers high quality medical care. Service is personal, state-of-the-art, convenient and pleasant for both patients and medical staff. The Center operates under the license of the Ministry of Health and is backed up by the Tel Aviv Sourasky Medical Center (Ichilov Hospital).
The owner-operator of the Ramat Aviv Medical Center, Nor-Med Ltd., is dedicated to constantly improving the medical services offered at the Center, using cutting-edge medical technologies and the highest available standards of professional care alongside first class services for the benefit of both patients and the medical staff. The company employs 120 employees, with services provided by 65 doctors. Every staff member is committed to the goal of aspiring to the highest available standards, professional excellence and financial strength.
Departments of the Medical Center: