Institute of Physiotherapy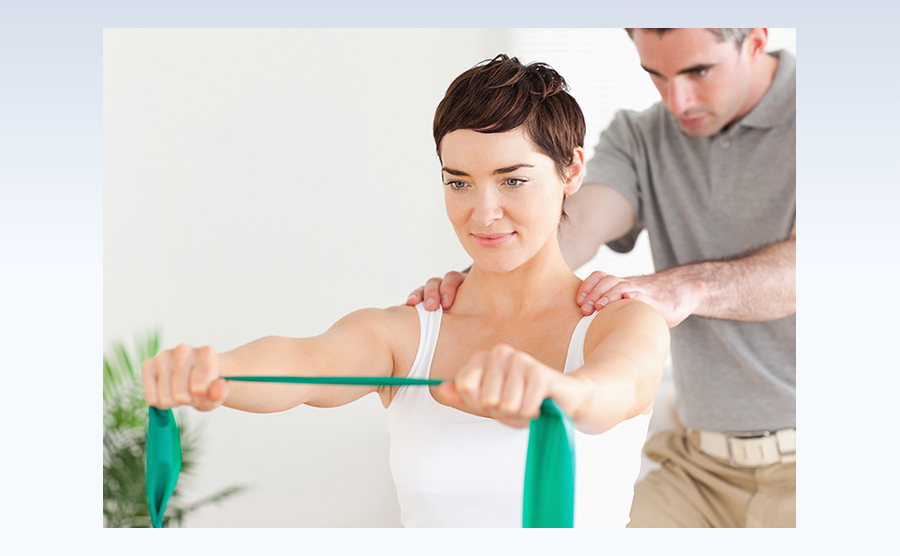 Ramat Aviv Medical Center operates a physiotherapy center to provide clients with customized services at the highest standards. The center's treatment allow the physiotherapist to provide follow-up at all stages of healing, from the pre-operation preparatory stage, to full post surgery recovery, including contact with the surgeon as needed.
Physiotherapy is not only involved in rehabilitation following bodily damage or healing of chronic illnesses but also a routine which, if closely followed, enhances quality of life.
The Ramat Aviv Medical Center offers you an ultramodern center using the latest equipment. The clinic's staff comprises experienced specialized professionals. 
 Physiotherapy aims to improve and preserve physical functioning in healthy and recovering situations. The center's staff will aim to build an infrastructure that allows the client the best quality of life possible towards ensuring an active gratifying lifestyle.
The Ramat Aviv Medical Center physiotherapy team offers a wide range of experience in treated problems to do with joints, skeletal structure, neurology, lack of balance, and more. Physiotherapy addresses problems we all have: improved posture, strengthening musculature, and more. All treatment protocols are personalized to your specific needs.
The Ramat Aviv Medical Center physiotherapy center offers a warm personal touch together with uncompromising professionalism. Located in the Ramat Aviv Medical Center, the physiotherapy clinic is easily accessed from anywhere in Israel, with ample parking throughout the day. The physiotherapy clinic provides solutions especially suited to people who do not want to take the health fund route and wish to avoid long wait times, limited treatment sessions, and more. The clinic is open to clients who have not necessarily been treated or operated on at the Ramat Aviv Medical Center. 
The Ramat Aviv Medical Center physiotherapy clinic offers:
Post orthopedic surgery rehabilitation

Treatment of lower back pain, neck and joint pain

Treatment of balance disorders

Rehabilitation due to neurological diseases

Rehabilitation following sports injuries

Personalized physiotherapy treatments

Ongoing contact with the surgeon

Treatments for various skeletal and musculature problems

Impairment treatments 
For more information, details or to set an appointment, call us on 03-6401234