ISOTOPIC (MAPPING) UNIT
Ramat Aviv Medical Center operates an Isotopic Unit, also known as Nuclear Medicine Unit. It is among the most advanced available, and specializes in nuclear cardiology and general nuclear medicine. The unit employs the most innovative mapping techniques using SPECT technology.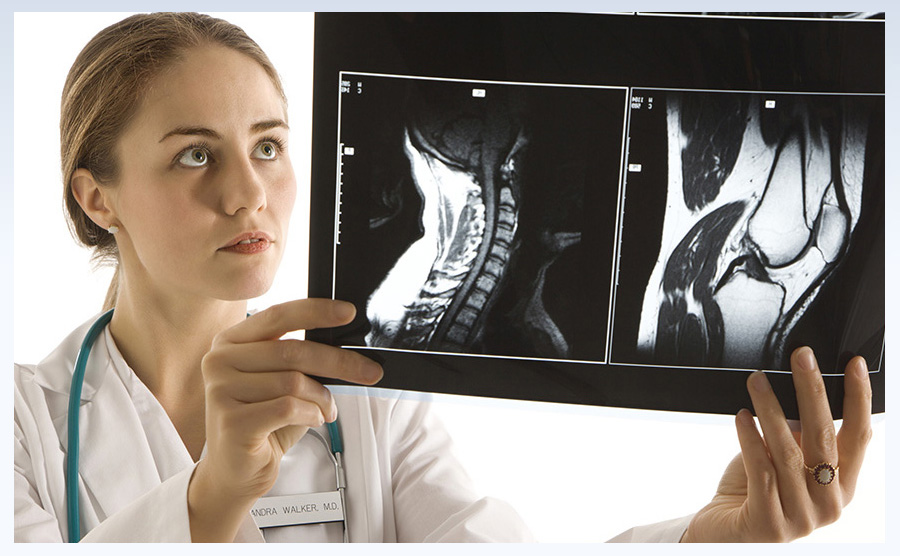 Ramat Aviv Medical Center's mapping unit is equipped with nuclear cameras and computerized work stations that spearhead developments in this field. Our equipment provides informative, reliable images with highest possible accuracy of the mapped body area or physiological functioning.
Mapping, known as nuclear simulation, allows physicians to receive data than cannot be accessed through any other simulation method. This data assists physicians in reaching decisions on precision therapies at advanced stages of a disease's development, and assists in maximizing the chances of successful treatment.
How is simulation carried out?
After injecting a radioactive isotope into the patient's vein, the highly advanced twin headed gamma camera identifies radiation emitted by the body. A computer of a unique kind in Israel analyzes the data to quantify and digitize the information.
The radioactive substance to which the patient is exposed is coordinated with extreme precision to the requirements of the test being carried out.
Infinia – the twin headed advanced camera 
Ramat Aviv Medical Center Mapping Clinic uses the twin headed gamma camera equipped with cutting edge technology. The Infinia camera is made by Medical Systems Germany, and provided full automatic simulation and photographic materials of all body parts. Images chiefly use the Gated Mibi Spect method for full body automated mapping from head to foot.
The operating and decoding programs are fast, automatic, and produce accurate images of the highest quality.
Advantages of the INFINIA system 
Producing diagnostic images of a quality of excellence never yet seen

The most advanced system from the ergonomic and technological perspectives. The twin headed camera provides maximum flexibility, which enables mapping the patient in diverse positions: lying, standing, or seated. This makes the procedure much easier for patients who use wheelchairs. 

Infinia is operated by professional technicians and skilled doctors.

Infinia can incorporate diverse technologies, such as CT images with functional images in one database.
Our mapping clinic recently underwent a full renovation which included expansion of the four stress rooms and computer rooms, and new work stations were installed. The Isotope Unit currently employs two such camera systems. The Unit is set up to receive a large number of patients and operates throughout most of the day.
For more information, details or to set an appointment, call us on 03-6401222 / 234 
Types of mapping tests at Ramat Aviv Medical Center 
Kidney mapping 

Skeletal (bone) mapping

Glands mapping

Marked red blood cell mapping

Saliva gland mapping

Liver mapping

Bone mapping (SPECT)
Cardiological mapping
SPECT Heart mapping in 3D – testing the blood supply to the heart muscles at rest and under stress
Testing for atherosclerosis is conducted in states of physical activity and fast walking on a treadmill or by taking medication that allows performing the stress test.
Cardiological Technetium Mapping is to estimate the level of heart function in the left and right chambers.
The Mapping Unit's team
Our mapping unit's tests are conducted by specialists in nuclear medicine and mapping for cardiology and who are experts in nuclear cardiology requirements. 
Ramat Aviv Medical Center cardiology mapping technicians constantly update their knowhow in their field.
The unit conforms to all new protocols and the most current literature in the field.
Mapping Unit Director
The unit and its various departments are managed by Professor Ernesto Lubin.
Senior medical staff
Our Mapping Unit employs nuclear medicine specialists headed by Dr. Maloul. The Nuclear Cardiology department is staffed by specialists in cardiological mapping, headed by Dr. Nili Tzafrir. 
List of doctors
| | | |
| --- | --- | --- |
| Name of doctor | Expertise  | Additional work places |
| Professor A Lubin | Nuclear Medicine | Beilinson Hospital |
| Dr. M Maloul | Nuclear Medicine | Meir Hospital |
| Professor N Tzafrir | Cardiology + Internal Medicine | Beilinson Hospital |
| Dr. A Solodaki | Cardiology | Beilinson Hospital |
| Dr. T Ben-Gal | Cardiology | Beilinson Hospital |
| Dr. A Magar | Cardiology | Beilinson Hospital |
| Dr. A Orditi | Cardiology | Tel Hashomer Hospital |
| Dr. Y Metz | Cardiology | Beilinson Hospital |
| Dr. R Bassevitz | Cardiology | Soroka Hospital |
| Dr. L Tarhu | Nuclear Medicine | Barzilay Hospital |
| Dr. H Tamir | Cardiology | Cardiology |
We are committed to ensuring that your visit to our Isotopic Unit will provide you with the best treatment possible in a pleasant, reassuring atmosphere
For more information, details or to set an appointment, call us on 03-6401222 / 234