Prostate cancer diagnosis and treatment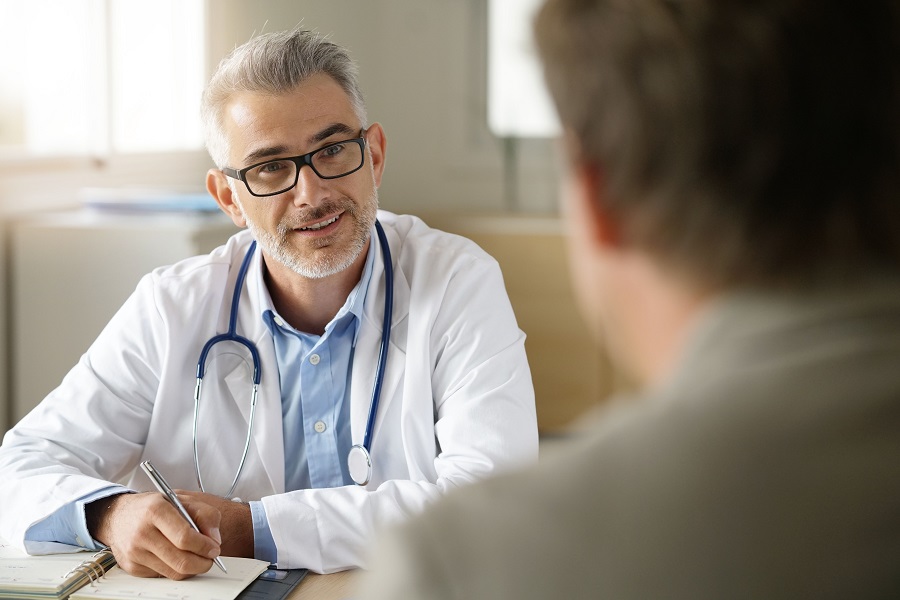 Breakthrough prostate cancer diagnostic method
Ramat Aviv Medical Center specializes in minimally invasive therapeutic technologies and inaugurated its new Urology Clinic diagnosing prostate cancer through designated MRI testing.
This is a cutting edge revolutionary protocol which uses MRI imaging in the
first stage
of identifying, locating and measuring the tumor, and
in the second stage
to perform a biopsy based on the MRI-US Fusion Guideline.
This method allows taking a biopsy direct from the tumor.
According to Ministry of Health data, prostate cancer is the most common form of cancer among Israeli men. It appears in 99% of cases in men above 40. As men age the frequency increases. The dominant age group with this illness is from age 65 and up. Israel is in 11
th
place for cases of prostate cancer compared to the leading 20 European countries.
Taking precision biopsies
The breakthrough equipment by Sonacare offers cutting edge technology known as MRI-US Fusion. It allows using the images from the MRI testing to perform an ultrasound guided biopsy. This technology structured a 3-dimensional model of the prostate and the suspect growth. the model is fed into ultrasound images in real time. Using the MRI-US Fusion device allows taking an accurate sample of the area, unlike the blind samples currently taken. Research shows that this innovative method greatly reduces the incidence of error and side effects.
Israel conducts some 5,000 biopsies annually to identify and diagnose prostate cancer. As of the 1980s and to date, most biopsies were assisted by trans-rectal ultrasound, which took systemic blind samplings. In other words, the sample was taken without exact knowledge of the tumor's position in the prostate. In fact, prostate cancer was the only tumor diagnosed in a blind testing.
Renowned specialists
Ramat Aviv Medical Center's new Prostate Center is headed by Professor Jack Baniel of international renown in the field of diagnosis and treatment of prostate cancer. He is assisted by Professor David Margel, an expert in urological and oncological surgery and a specialist in early detection and prevention of cancer.
Professor Baniel notes that the innovative test and treatment protocol are a breakthrough in diagnosis and care of prostate cancer. This new therapeutic algorithm, first implemented in Israel, will allow earlier detection and focused treatment of prostate cancer and bring about recovery with minimum side effects.
Professor Baniel explains that this breakthrough method employs the HIFU technology: High Intensity Focused Ultrasound, a method offered ONLY in Ramat Aviv Medical Center. The technology is based on focused treatment using ultrasound (high frequency radio waves).
Unlike other treatment protocols, HIFU can be repeated at specific intervals but only some 20% of patients require a repeat treatment between 3 to 5 years after their first treatment.
Treatment is carried out in the outpatients clinic with a brief anesthetic. The procedure does not involve any incision or penetration of needles into the body, which allows for fast recovery. 
We are committed to giving you the best care and expertise when you visit Ramat Aviv Medical Center's Prostate Unit for care and treatment of prostate cancer
We are committed to ensuring your tests and treatment for prostate cancer are conducted in a professional and attentive manner
For more information, details or to set an appointment, call us on 03-6401234