Pregnancy termination
It is your right to choose, and your right to receive the most professional personalized care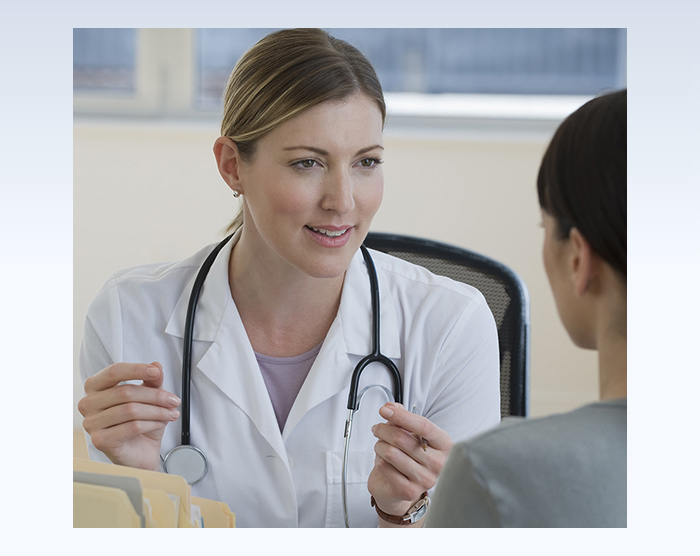 In such sensitive times when you need the best medical care and warm personalized attention, Ramat Aviv Medical Center staff will do its utmost to make things simple and fast while maintaining full discretion.
If you have any questions or concerns about termination of pregnancy, do not hesitate to consult with us under full discretion. Our experienced social worker will provide you with support and current information.
To consult, call us on  03-6401315.
Ramat Aviv Medical Center – private discreet service 
One of the most important decisions relative to terminating a pregnancy is choosing where to implement the procedure. The Ministry of Health has certified a limited number of medical centers to conduct this procedure, subject to the commission's authorization. Among them is Ramat Aviv Medical Center.
In addition to the personalized and caring approach, and our insistence on maintaining your privacy, Ramat Aviv Medical Center will do all it can to ensure you are not required to wait lengthy periods or need to undergo exhausting bureaucracy.
Ramat Aviv Medical Center's experienced medical team is at your service to provide the best medical care and considerate service. Our medical director, Dr. David Weintrub, is a specialist in gynecology and birth and one of Israel's senior experts in the field. Dr. Weintrub also serves as Chair of the Commission for Pregnancy Termination at Ramat Aviv Medical Center.
Although we offer you the best medical specialists, if you prefer to use the services of your own doctor, who is an expert in gynecology, we will do our best to enable that for you. 
Ramat Aviv Medical Center's experienced social worker is available to consult and support. Please do give a call on 03-6401315
Circumstances authorized by the Israeli government to perform pregnancy termination:
If you are under 18 or above 40

If the pregnancy derives for circumstances forbidden by law, including incest or extramarital relations 

If the newborn is likely to have a physical or mental defect

If continuing the pregnancy endangers your life or causes you physical or mental damage
If your situation accords with any of the above circumstances, you can seek termination of pregnancy (abortion) after receiving authorization from the Pregnancy Termination Commission.
The Pregnancy Termination Commission
The commission is a panel of two doctors and one social worker, totaling three members. At least one of the three must be a woman. The commission examines whether you uphold one of the defined conditions in the list above, and ensures that you agree and authorize the procedure to terminate the pregnancy with your signature.
 The commission convenes at Ramat Aviv Medical Center at receives applicants after setting personal appointments rather than have you wait for your turn. Once you have received the commission's approval, you may progress to implementing the abortion.
Information and appointments for the Pregnancy Termination Commission, and an appointment to conduct the abortion, can be set by calling 03-6401315 or by email request:

vaada@mcra.co.il

 

For support and consultation with our social worker, call on 03-6401315

Please complete the details below and our medical representative will contact you as soon as possible
When arriving for the procedure, please bring your ID card, Rh blood test and blood count, and the receipt for opening the medical file (which can be done when you arrive).
Personal conversation with our social worker
. When you arrive you will be invited for a personal talk with our social worker who will explain the procedure. This is when you can consult and raise any questions or concerns. The social worker will assist and provide ongoing support throughout the process. At any stage you can choose to opt out of the procedure and we will respect your decision.
Gynecologist's explanation.
A gynecologist is part of the commission's panel and explains the procedural stages, the various methods, and the possible complications that may arise from terminating a pregnancy.
The commission's decision
. A decision is generally made on the spot, but in some instances further consultation may be required.
Following the commission's approval, you will be asked to sign an agreement form to conduct the pregnancy termination and confirm that you have received a detailed explanation prior to signing.
The physician will authorize the form with his/her signature and explained the risks and complications that may arise from terminating the pregnancy, the possible outcomes, and the implication of your signing in front of her/him.
All information and documents relating to your request will be forwarded to the commission panel for discussion and its decision, which remain confidential.
When the approval process is complete you will be able to undergo the process.
Methods for terminating pregnancy
You may choose the method best suited to you based on your own health and how far the pregnancy has progressed.
Termination by pill: Mefigin
This method is safe and simple, and suits early pregnancy, usually up to week 7. After testing, including ultrasound, you will be asked to swallow the mefigin pill (RU486) and return to the clinic 48 hours later to receive a preparation which shrinks the womb, and a further two weeks later for checkup.
Very occasionally (some 4% of cases) this treatment does not bring about termination of the pregnancy and surgical intervention will be necessary.
Surgical termination of pregnancy
A safe, brief and highly effective method suited to pregnancy up to 12 weeks. The surgical procedure is performed in the operating room under full anesthetic.
We are committed to ensuring that you receive care of the highest standards
We are committed to ensuring that the procedure is completely discreet, and the atmosphere reassuring.
For more information, details or to set an appointment, call us on 03-6401315