Dr. Schindler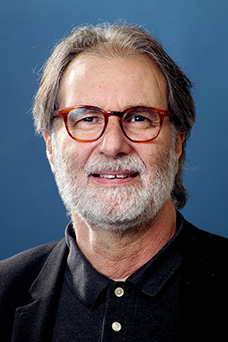 specialization: Orthopedics
Dr. Schindler is a senior physician in the orthopedic department in Sheba Medical Center and director of the orthopedic unit for children, at the Edmond and Lily Safra Children's Hospital in Sheba Tel Hashomer. He specializes in foot and ankle surgery and sports injuries treatment in children and adults. Dr. Schindler also serves as a senior adviser to the Israeli Ministry of Defense and the Compensation and Rehabilitation Division. In addition to all, Dr. Schindler is an expert in providing medical opinions to the court, and often appointed by the courts to provide professional opinions in the field of orthopedics.
Vocational Training:
Dr. Schindler studied medicine at the Jerusalem School of Medicine, and was licensed to practice medicine in 1983. He served in the IDF's special forces as a physician in the General Staff Patrol for about 25 years. Dr. Schindler specialized in orthopedic surgery at Sheba Medical Center in Tel Hashomer and was certified as a specialist orthopedist in 1992. He also underwent additional training in the United States, in pediatric orthopedics, at the Center for Pediatric Orthopedics between 1993 and 1995. Upon his return to Israel, he was accepted as a senior physician in the orthopedic department at Sheba Medical Center in Tel Hashomer and in the pediatric orthopedics unit. In 2002, he decided to delve into another subspecialty, which focused on foot disorders and surgery for athletes and adults. Dr. Schindler has since undergone numerous training courses and specializations in up-to-date and innovative surgical techniques, including arthroscopies, in Europe and the United States. He has also studied with leading experts in this field in Israel and around the world, including: Dr. Matityahu Nof from ASAF HAROFEH, Dr. Myerson and Dr. Lew-Sean in Baltimore USA, as well as Dr. Van Dyke in Amsterdam and more.
Professional Operation:
Dr. Schindler has extensive experience in the field of orthopedic surgery, and he has performed thousands of orthopedic surgeries on children, adolescents and adults, and in particular with regard to foot disorders. Dr. Schindler attests to himself as having decided to devote most of his specialization to the foot and ankle, and he treats feet from infancy to old age. Dr. Schindler has longstanding experience in treating infants with CLUB FEET problems with the PONSETI method, and he is responsible for this area at Sheba Medical Center in Tel Hashomer. For many years, Dr. Schindler has been providing prenatal counseling on the subject of disorders and skeletal malformations detected in neonates on ultrasound, as part of pregnancy monitoring. FOR YEARS, Dr. Schindler has been a pioneer in treating deformity and limb lengthening. Today, he is an expert in the use of advanced technologies in the field in general, and in particular in the technology of an elongated nail with an internal motor and external computer control system of the PRECICE type. Dr. Schindler also teaches medical students at Tel Aviv University and orthopedics interns, and more than once was elected by the student body as an outstanding teacher. For information and appointment setting: Tel:
03-6487728
 | 
054-7744905
Fax: 03-6487729 E-mail:
Dr@schindler-clinic.com