UP TO DATE OPERATING ROOMS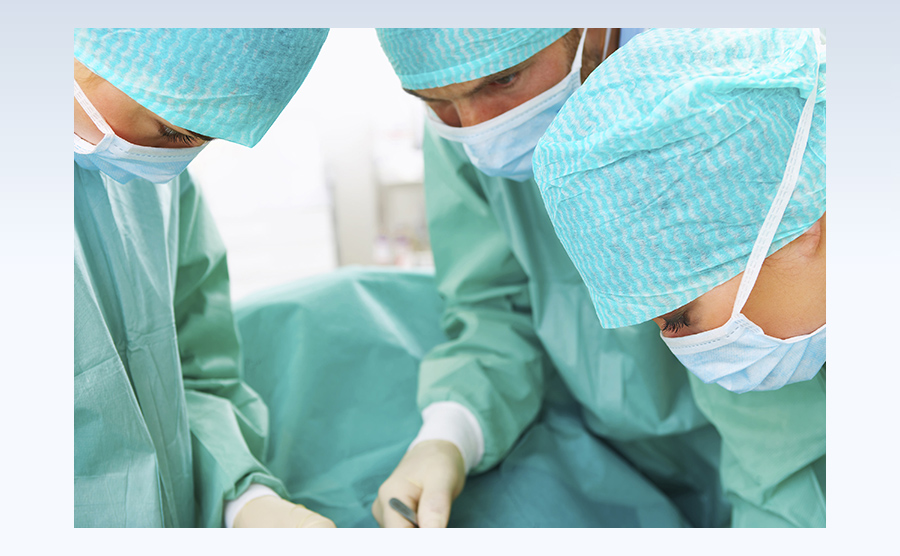 Ramat Aviv Medical Center has four operating rooms equipped with the latest in medical devices used for diverse surgical procedures.
Our operating rooms include:
Smart equipment suited to the surgical procedure.
Professional medical and nursing staff under close supervision by our medical administration.
Advanced LED lighting system which allow uniform division of light and prevents shadows on the surgically operated area.
Wide range of implants from leading local and international companies.
Cutting edge computerized systems allow producing optimally accurate data sheets.
Anesthesia customized to the patient's needs.
Patient monitoring and follow-up by the anesthetist and ongoing supervision by the nursing team.
Precision guidelines coordinating between the surgical procedure and patient's needs.
Hotel services in private, spacious and stylized single or double rooms.
Quality comprehensive services.
Full pre- and post-operative availability to ensure the patient's needs are met
Ramat Aviv Medical Center Operating Rooms allow performing a diverse range of surgical procedures:
General and vascular surgery, orthopedics, urology, ENT, gynecology, plastic and aesthetic surgery, maxillary and orthognathic surgery.
Ramat Aviv Medical Center medical and nursing staff
Ramat Aviv Medical Center's staff includes the medical director in charge of operating rooms, the anesthesiological director and the head nurse.
Medical teams working in our operating rooms are quality professionals who ensure highest standards. There are known for their excellent and uncompromising service and their concern for patient welfare, comfort and safety.
Ramat Aviv Medical Center receives laboratory services from several labs that carry out blood, urine and pathology tests at high levels of availability and quality service. When surgery is complete the Ramat Aviv Medical Center provides recovery rooms equipped with the latest devices to ensure quality post-operative monitoring.
Our professionalism and skills are uncompromising. We ensure customized empathic service and ensure that you enjoy maximum comfort, safety and care throughout your stay at Ramat Aviv Medical Center.
Recovery Rooms 
Ramat Aviv Medical Center provides patients with personalized professional care, including ongoing nursing support at all stages of your procedure.
Our recovery rooms ensure privacy from the moment of pre-operative preparation to post-operative full recovery.
Ramat Aviv Medical Center's recovery rooms are spacious, pleasant, and hotel standards.
Ramat Aviv Medical Center is considered one of the leading professional medical centers. It carries Ministry of Health certification for midlevel surgical procedures and receives medical backup from the Surasky (Ichilov) Medical Center of Tel Aviv.
Our professional team and cutting edge standards make our operating rooms among the best in Israel.
For more information, details or to set an appointment, call us on 03-6401222 / 234